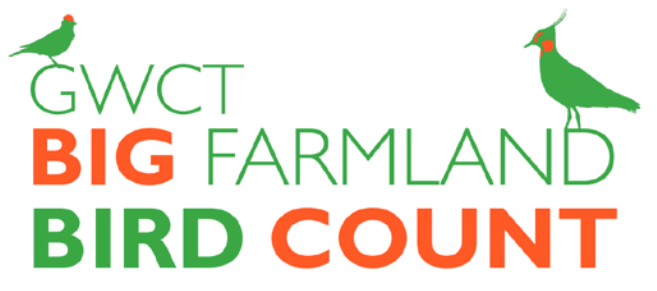 What is the Big Farmland Bird Count?
The Big Farmland Bird Count is an important initiative that records the effects of conservation schemes. We need your help to ensure the survival and protection of many farmland bird species. Simply spend 30 minutes recording the birds seen on your farm.
To take part in the count…there are 2 simple steps!
STEP 1 – Recording sheet
Download the BFBC Count Sheet
DOWNLOAD BFBC COUNT SHEET (English)
DOWNLOAD BFBC COUNT SHEET (Bilingual English/Welsh)
STEP 2 – Count your birds!
When?
Between 3rd and 19th February 2023
Where?
On your farm!
You can choose your own location but somewhere with a good view of around 2 ha of the farm would be ideal.
TOP TIP – To see the highest number of birds we would recommend that the site includes or is close to an area of game or wild seed mix or somewhere that supplementary feeding takes place.
How?
Download the BFBC Count Sheet and start recording
DOWNLOAD BFBC COUNT SHEET (English)
You'll be asked to record the types of habitat and cropping on and adjacent to your count site to help provide us with more detail about your count location.
How long does it take?
Spend about 30 minutes recording the species and number of birds seen on one particular area of the farm.
What time of the day is best?
Ideally, counting should take place at first light as this is when the birds are most active. However, it is more important that you take part, so timings should suit you
STEP 3 – Submit your results online
You can submit your Big Farmland Bird Count results quickly and easily online once the count begins on 3 February 2023.
We're once again using the NotaZone survey platform developed by Agrantec to collect count results. The system is safe and secure and all submissions will remain 100% confidential.
If you'd like to post your results to us, please download and print this form and post to:
BFBC
Game & Wildlife Conservation Trust
Burgate Manor
Fordingbridge
SP6 1EF
Useful documents!
BFBC Count Sheet (English)
BFBC Count Sheet (Bilingual English/Welsh)
FREE – BFBC Farmland Bird ID Guide (English)
FREE – BFBC spotters guide (English)
THANK YOU FOR SUPPORTING GWCT'S BIG FARMLAND BIRD COUNT