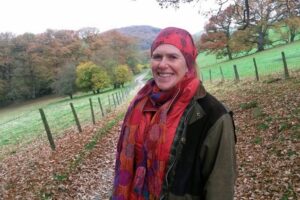 The GWCT Wales Farming Community has been set up to provide a platform for farmers across the country who are keen to integrate biodiversity restoration and climate change mitigation with profitable farming enterprises. These Working Conservationists are evidence that the farming community wants to increase biodiversity in the farmed environment and understands how to achieve it. They should be heard by those responsible for shaping farming policy in these challenging times.
Our new Farming Community offers a network for farmers to share knowledge and experience and a united voice to send a powerful message to Welsh Government. We want to ensure that the people on the ground are at the heart of a new approach to agri-environment policy, which is adequately funded and fit to deliver urgently needed public goods.
The six case studies featured here demonstrate some of the wide range of innovative approaches to the challenging issues facing Welsh farmers today. GWCT Wales is able to draw on decades of scientific research into practical solutions to conservation challenges and our call to follow the science is exemplified in John Warburton Lee and Trystan Edwards' winter feeding and cover crop trial.
If wildlife declines are to be reversed and carbon targets reached, conservation measures must be on a landscape scale and involve local communities. Having developed the Farmer Cluster approach, we've seen what farmers can achieve when they have the right support to help them work together. Gareth Wyn Jones' first-ever plc grazing society is an inspiring model of the power of this kind of collaboration.
GWCT Wales has always championed a grass-roots, farmer-led approach rather than top-down "desktop conservation". Sam Kenyon is a wonderful example with a passion for sustainable farming, which has resulted in the restoration of her soils and cleaner water in the river that runs through the farm.
Nature reserves and protective designations will play a part in reversing biodiversity loss and sequestering carbon, but the vast majority of the Welsh countryside is managed by private land managers, from small family farms to larger scale businesses. GWCT Wales' Farming Community recognises that their skills and commitment combined with adequate financial support and good advice grounded in science is the essential recipe for success.
We hope you join today.
Best wishes,
Sue Evans
Director, GWCT Wales